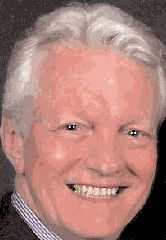 Charlie hails from Houston, TX and has performed at virtually every hotel in Las Vegas plus Liberace's "Tivoli Gardens". He appeared in a Warner Bros. movie, on the Dick Clark TV Show, and other network shows.
Charlie has written several award winning Las Vegas hotel commercials as well as orchestral arrangements for performance on the TV shows of Johnny Carson, Merv Griffin, Sammy Davis Jr, and Joey Bishop. As rehearsal pianist for the
Jackie Gleason Las Vegas
TV Show he worked daily with June Taylor, Ben Vereen, Lola Folana and others, creating dance sequences and musical arrangements. He has accompanied Peggy Lee, Debbie Reynolds, Dean Martin, Steve Lawrence, Robert Goulet, Joe Williams and others.
Upcoming recording projects in Charlie's studio (Charmar) include new albums of beautiful piano music. The album he arranged and produced for Willie Nelson and Don Cherry,
It's Magic
, is now available--Boots Randolph and Charlie McCoy added some outstanding sax and harmonica, under the supervision of legendary Nashville producer Fred Foster. One track from it ("It's Magic") can be heard on the album
Joy
by Willie Nelson & Friends. The earlier album
Augusta
(featuring Willie and Don, and produced-arranged by Charlie) is still available.
Charlie's many CDs are heard nationally on the ABC Radio Stardust Network, and other syndicated programs, also on the new digital cable systems' easy listening audio channels, as well as Internet radio and XM and Sirius satellite radio. His music is available as MP3 downloads (complete albums or solo tracks) at iTunes.com and Amazon.com. Visit
www.charlieshaffer.com
for his upcoming cruise schedule and more info.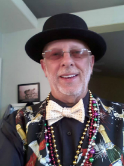 On bass,
Bill Bailey
East Coaster Bill Bailey is from Arlington, MA and lived in Yonkers, NY before moving to Las Vegas. He studied Arranging and Composition at Berklee College of Music and has played with many bands and many styles in Las Vegas - including blues bands, orchestras and jazz combos.